"Casey was diagnosed with motor neurone disease (MND) in 2018, not long after we first got together. Casey was 19, I was 20. We had everything planned, we had our whole lives ahead of us.
"Before COVID-19, I was working full-time as a dental nurse and my mum and dad looked after Casey. At that point, Casey could still stand, walk and feed himself. Once everything went into lockdown, my mum, dad and little brother were all in the high-risk category so we couldn't see them. Casey and I were shielding, so I couldn't go to work, and I couldn't work from home because of my caring responsibilities.
"I couldn't go and have a coffee with one of my friends or go to my mum and dad's and see my little brother or play with their dog. We were trapped. This all impacted on Casey's mental health, which had a knock-on effect on his physical deterioration and his speech. It was really tough. I honestly didn't think we were going to get through it.
 "Because of Casey's health and how high risk the dental profession is, I've not gone back to work, I'm caring full-time. Casey's movement is now very restricted and he communicates by using eye movements and making noises. We now have care workers in every day, in the morning and afternoon – I'm only able to share my story with you now because they're here. They get him out of bed, shower him and take him to the toilet. I have to do everything else on my own. I feed him, give him medication, do pressure relief, and put him to bed.
"I compromise the amount of sleep I get just to help myself mentally. I get up at 7:30am just to have five minutes to get up and brush my teeth and wash my face. It's 6am if I want to go to the to the gym, just so I can have a bit of a break. I've only been away two or three times since we came out of lockdown.
"We had to try and navigate ourselves through the first year, knowing what to do, when to do it, who to speak to. It was the MND Association helpline who told me what benefits I could get, who I needed to speak to, and how to get a note on my medical record defining me as a carer.
"Going to university this September is a massive change in mine and Casey's lives. We've got funding for care workers through Continuing Healthcare (CHC) now, so we finally have the right amount of support. I feel more confident knowing that, even though things are going to get worse, we've got a really good team around us, and the carers are exceptional. There are some lovely local charities that focus on carers, thanks to them I get a break for holistic therapies and get my nails done."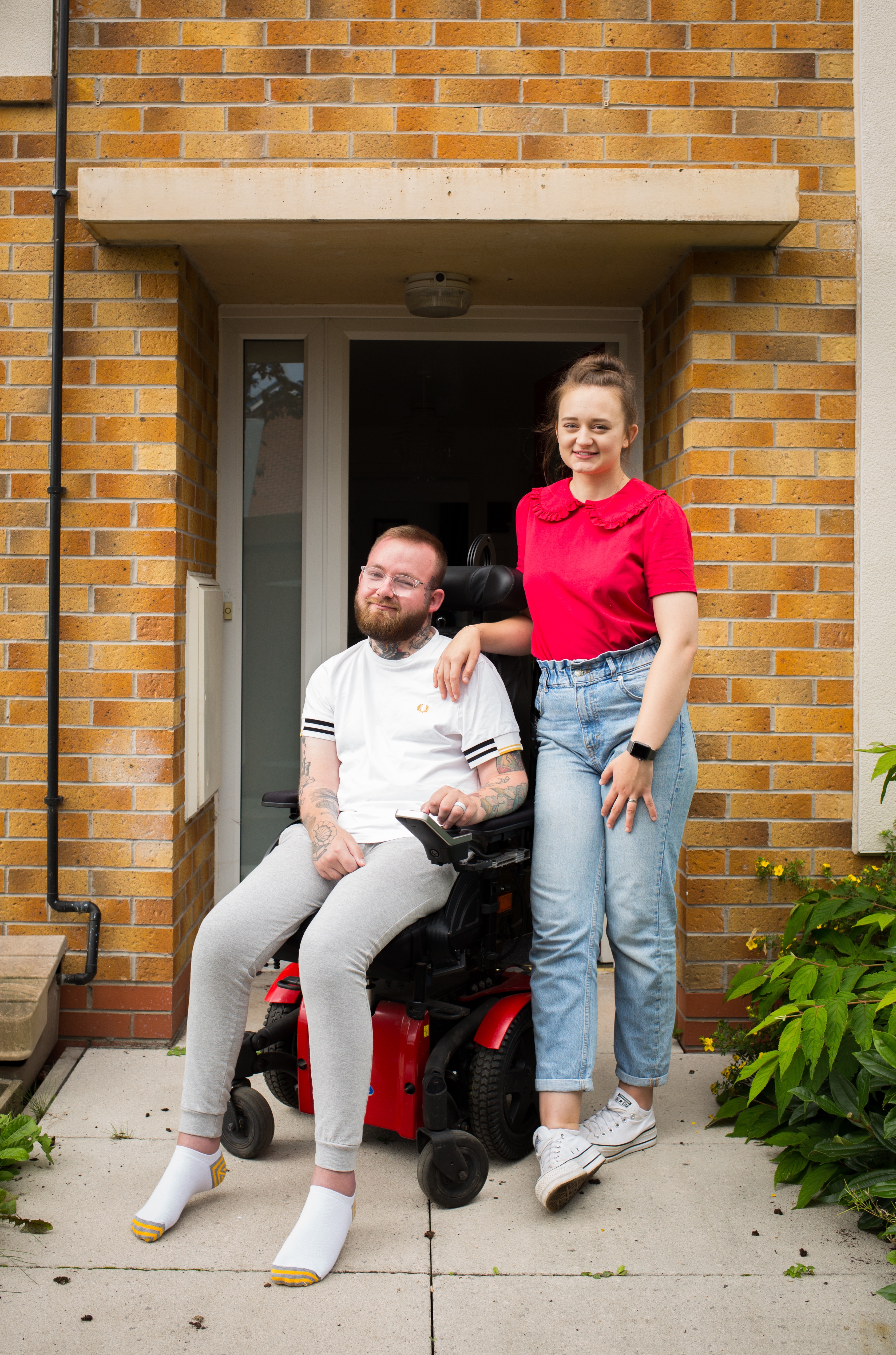 With thanks to Samantha and MNDA for sharing this story