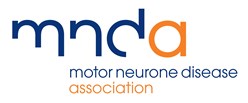 Motor neurone disease (MND) is a fatal neurological condition
The MND Association:
Funds research 
Supports patients carers and professionals and 
Campaigns for better care.
Information
We have high quality information and resources for people with MND and their carers and families. This includes our comprehensive, award winning Carers Guide. The website area dedicated to carers can be found here.
Our young people's hub, with information designed specifically for those aged 4-10 and 11- 18, can be found here.
Helpline
Our MND Connect helpline is available Monday to Friday between 9am - 5pm and 7pm - 10:30pm. Call 0808 802 6262 or email mndconnect@mndassociation.org 
Grants
We offer grants to help the main carer to take a break from their caring duties. This may be a pamper day, a short break or assistance towards pursuing a hobby and can be applied for up to 12 months post bereavement. We also offer a young person's grant to help support purchases of anything that may help them in their day-to-day life eg, buying a laptop or going on a school trip. For information about all grants, click here.
Local support
We provide a range of local support including Association Visitors and a network of branches and groups. Information about our services can be found here.
Campaigning
We campaign and raise awareness so the needs of people with MND and everyone who cares for them are recognised and addressed by the wider society.
Nick Goldup, Director of Care Improvement says:
"During 2021 the MND Association engaged actively with our membership to better understand the daily responsibilities and experiences of being a carer for a person living with MND. Our report, which will be released in spring 2022, highlights the significant practical and emotional challenges faced by the carers in our community, and will inform our work in supporting those who care in 2022 and beyond. We are proud to once again work alongside our partner charities for Carers Week to make a difference for our vital unpaid carers."