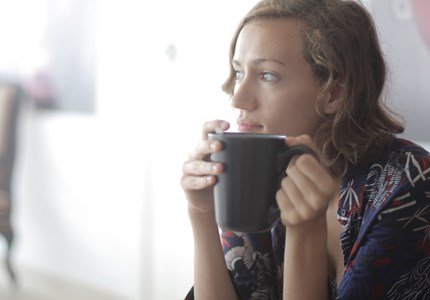 Supporting carers
Carers Week is the ideal time to focus on the contribution made by carers, and how important they have been in their local communities and protecting vulnerable people.
Sometimes carers can find it challenging to take care of their own wellbeing whilst looking after someone. The impact that caring can have on all aspects of life should not be underestimated.
Recognise the impact of caring
Carers Week is a brilliant opportunity to make sure that carers are connected to support and have other people to talk to about their experiences. Here are some ideas for how you can recognise and celebrate carers:
Signpost carers to help and support services in your community. Many local organisations come into contact with carers every day, such as health services, care providers, schools, local employers, volunteers and faith and community groups.
Share information on your website, in a newsletter or on social media so carers can find out about what support is available.
Recognise the contribution carers make to family life and to strong local communities. For example, faith communities could recognise the contribution that carers make in any services they are running.
You could run an award ceremony, where you recognise and say thank you to local services that support professionals and volunteers who support carers.
Invite carers to tell their stories – through creative writing, photography, poetry, presentations – and invite key people from your local community to judge or even attend a virtual ceremony to find out more about what caring is really like.
To support any staff who are caring alongside their work you could set up an employee carers' network to share information.
How you can support carers
For many carers, life is a constant juggling and balancing act and their role can lead to stress. Carers Week can provide the ideal time to take time to support a carer you know or reach out to carers in your local community. Here are some ideas for how you can do something to reach out and support carers:
Arrange a wellbeing session with carers – you could have a structured discussion on mindfulness, or run regular wellbeing sessions so that carers can relax. You could run sessions on new skills or interests for local carers such as gardening or photography.
Invite experts to share knowledge online or through an in-person event, sharing techniques to help carers manage practical issues such as diet, nutrition and wellbeing.
Hold a virtual or face-to-face event during Carers Week. It's a great way for carers to talk to each other. Make it special by inviting your MP or councillor to attend.
Organise a quiz night to give carers an opportunity to socialise: you could even do this online.
Run a workshop – it could be painting, knitting, drawing or even dancing – to let carers show their creative side and have fun! Be creative with your ideas.
Encourage carers to stay active and focus on their health and wellbeing with an online or in-person exercise class. You could give them tips on chair-based exercise or yoga, or for the more adventurous you could run a dance class!