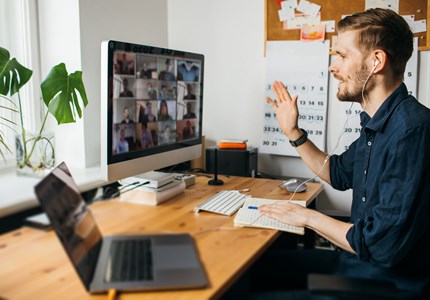 Ways to get involved
Whether you are a carer or someone being cared for; an organisation, school or charity; a politician, health or social care professional; or just someone who cares about unpaid carers - there are plenty of ways to get involved in Carers Week.
Make caring Visible, Valued and Supported
Carers Week is brought to life by individuals, groups and organisations coming together from around the UK. This year, people across the country are continuing to face new challenges as a result of the coronavirus pandemic. Many people and current carers are taking on more caring responsibilities for their relatives and friends who are disabled, ill or older and need support. And now, more than ever, it's important that we highlight the challenges that the 6.5 million people providing unpaid care are facing across our nations.
So let's raise our voices and let everyone know that carers deserve to be recognised for the vital contribution they make – and that we are there for each other during Carers Week and beyond. Let's make caring Visible, Valued and Supported in 2022.