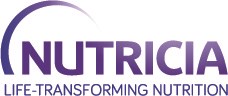 Nutricia is the UK's largest provider of specialist medical nutrition products and services
We believe in the power of nutrition to make a positive difference to health. With our passion and our best-in-class science we bring health through nutrition to as many people as possible, as early and for as long as they need it. We understand that the right nutrition at the right time can change a health trajectory for life. We work in partnership with parents, patients, carers and healthcare professionals and we never forget that millions of people around the world – young and old – rely on Nutricia every day to be able to live longer and healthier lives.
We also provide a wide range of support services that meet the needs of patients and healthcare professionals alike. For example, through our Nutricia Homeward service we deliver medical nutrition products, tube feeding systems and nursing care directly to over 29,000 patients' homes across the UK.
To ensure that patients have access to the right nutritional care when they need it the most, we work closely and collaboratively with a variety of organisations and healthcare professionals.
Carers UK and Nutricia have worked in partnership for 10 years and have brought to light the previously hidden issue of the daily struggles that carers face in ensuring that their loved ones get the nutrition they need. Our work together has helped to improve the quality of life for those they care for and for carers themselves. Using our mutual expertise, we have provided much needed support to carers around nutritional problems and eating difficulties, through information resources, training, social media and website information.
Gustavo Hildenbrand, General Manager, Nutricia UK and Ireland said:
"At Nutricia we are proud to continue to support Carers Week and the important 'Making Caring Visible and Valued' theme. As an organisation we know that some colleagues are also juggling working and caring for a loved one and Carers Week provides us with a platform to raise awareness of the help that is available, should they need it, so that as a carer they feel connected and supported.
"Nutrition is integral to health and well-being and it is important that if you have a caring role that you look after yourself and meet your own nutritional needs, but also that you feel confident in providing the right food for the person you are caring for. Through the information and resources that Nutricia and Carers UK have developed in collaboration with carers, we are striving to make available the right information at the right time for carers to feel confident that they know how, when and where to seek further support if needed."
Visit www.nutricia.co.uk