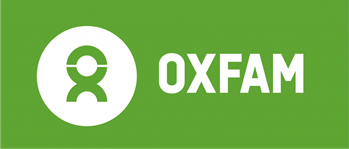 Oxfam GB
We exist to overcome poverty by fighting the injustices and inequalities that fuel it. 
Oxfam is a global movement of millions of people who won't live with the injustice of poverty. We believe in a kinder and radically better world where everyone has the power to thrive, not just survive. No one should live with the misery, suffering and indignity of poverty – and people have the power to end this injustice forever.  
Together, we can make it happen. We help people fight poverty by acting fast to save lives in emergencies, helping find sustainable solutions to poverty, and doing all we can to influence the decisions of the powerful to root out the causes of poverty on a global scale. We're  working in partnership with communities  in more than 60 countries around the world, including the UK, helping millions of people to change their lives every year. And we'll never give up. From Manchester to Yemen, Glasgow to Ghana,  we are a  worldwide community that share the belief that poverty isn't inevitable. It's an injustice that can be overcome.  
Silvia Galandini, Domestic Poverty Lead at Oxfam GB says: 
"Care is a vital social good and an essential human right. Despite the huge contribution carers make to society and the economy, unpaid care remains undervalued and under-invested in. Unpaid carers have highlighted to us the rewarding experience of caring for others, but also have told us about the financial and personal implications of care responsibilities. The undervaluing of care work as well as the unequal sharing of care between men and women can trap carers into a self-reinforcing cycle of time and income poverty that can last for life. We are committed to working with others to make sure that unpaid care is supported and valued so that carers do not have to live in poverty for the vital work they do.
"Carers Week provides an excellent opportunity to recognise the vital contribution of carers and Oxfam are delighted to be involved."
For more information visit: www.oxfam.org.uk